Discussion Starter
·
#1
·
Well i went and picked up another suspended chassis tonight.
It is a GT chassis that is 10" out front and is pretty light, the frame is @ 29#'s right now with just the stem on it.
Not sure if that is good but i will try to drop a few more pounds on it yet still be safe.
It came with the frontend hardware like the shaws and lower arms tie rods ect. and also cam with a +10 swingarm.
I put everything i got with it on a scale just to see and it's @ 59#'s so after i get the frame work done i will get some more pic's up before it goes to get pc'd.
So here it is let me know what you think.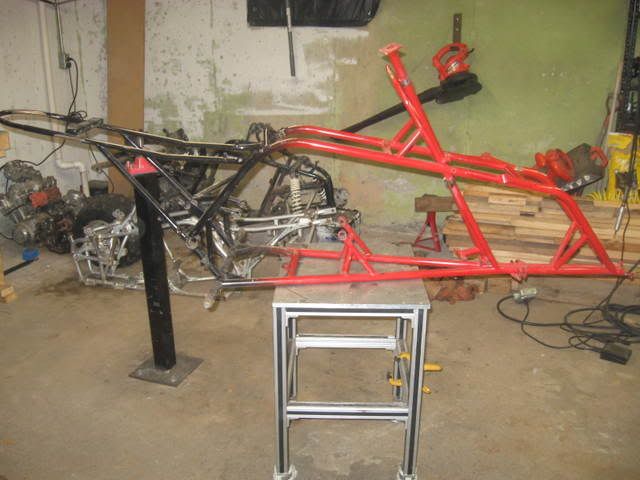 bucket o parts...lol