Discussion Starter
·
#1
·
Started out as a stock Dunlop tire. Im too cheap to just buy a set. Figured I've give this a shot....if it works, good, if not Ive only lost a couple hours time. I was suprised that it dropped more weight then I though. One scale says it lost 3 pounts the other says 4 pounds.
FINALLY got around to finishing this...almost...getting them mounted on wheels tomorrow. Figured no better place to test them then Little Sahara.
Showing one have buffed, other half just snipped.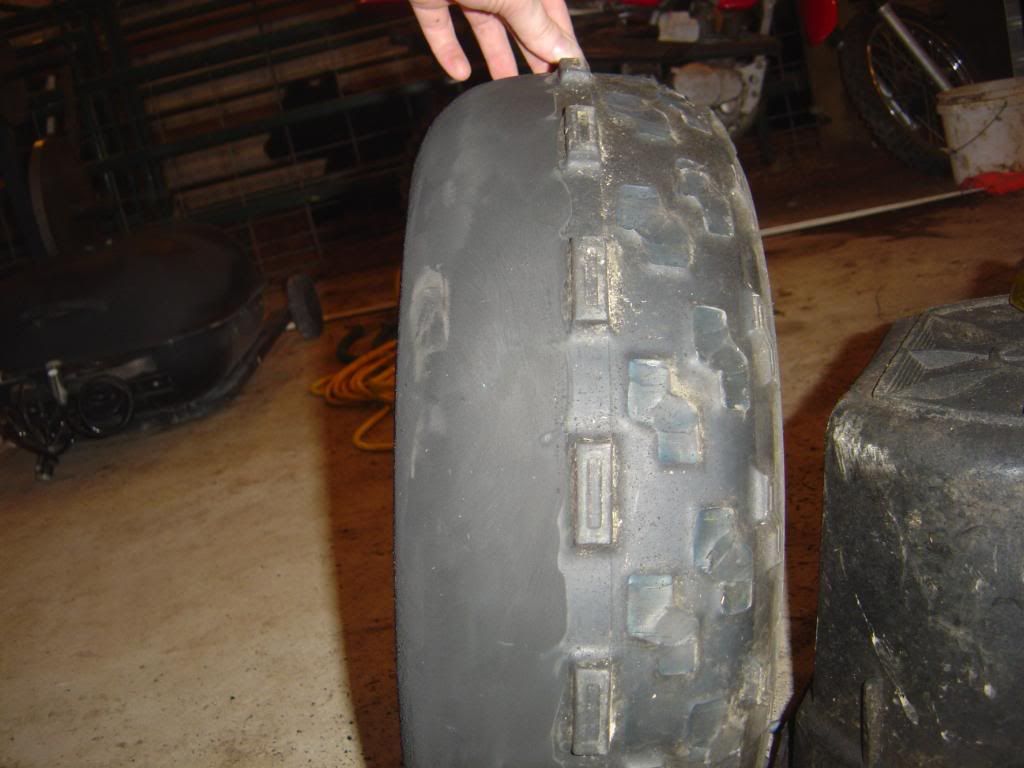 I made a messs...