Discussion Starter
·
#1
·
Hey Folks, I'm new here and hopefully will find some good info. A little bit about me, I have a few 05 TRX450s, one is the wifes and two are mine. I have one set up for mx but I think thats a thing of the past for me as I broke my back in January and havnt been on a bike since. The doc says its not a good idea yet. The other bike I have im trying to build it for hill shooting and hopefully will be able to hit a few FSA races this winter. Here are a few pics of my rides.
Mx bike has a simple HRC cam and Dasa Exhaust, RW intake and thats about it.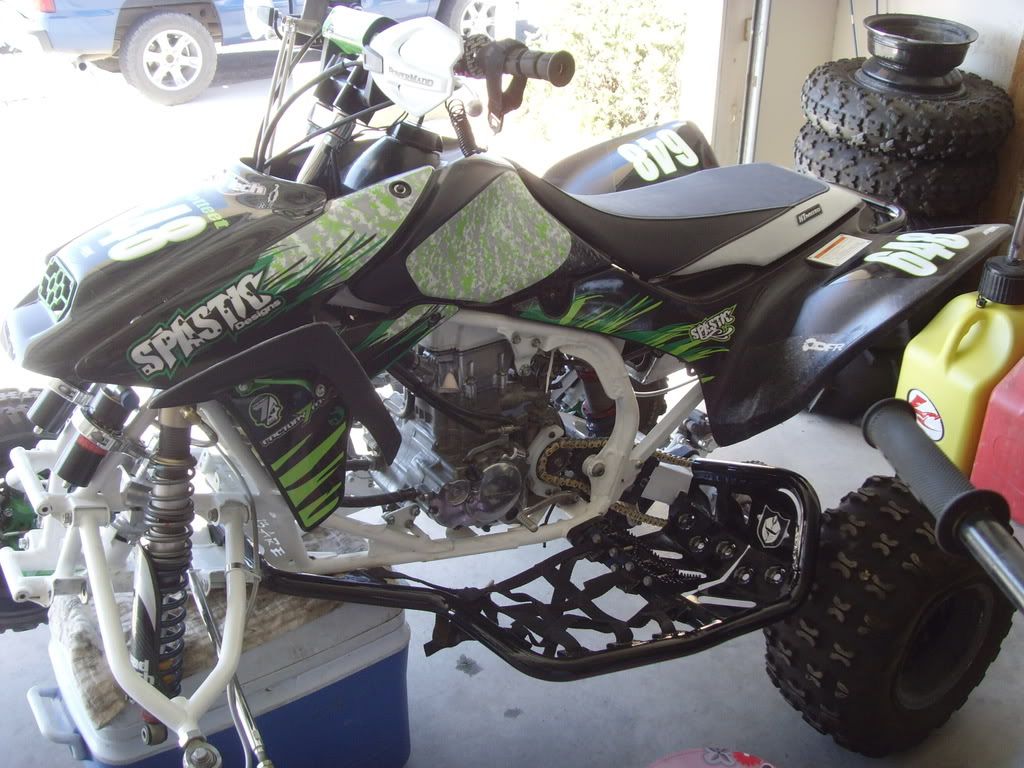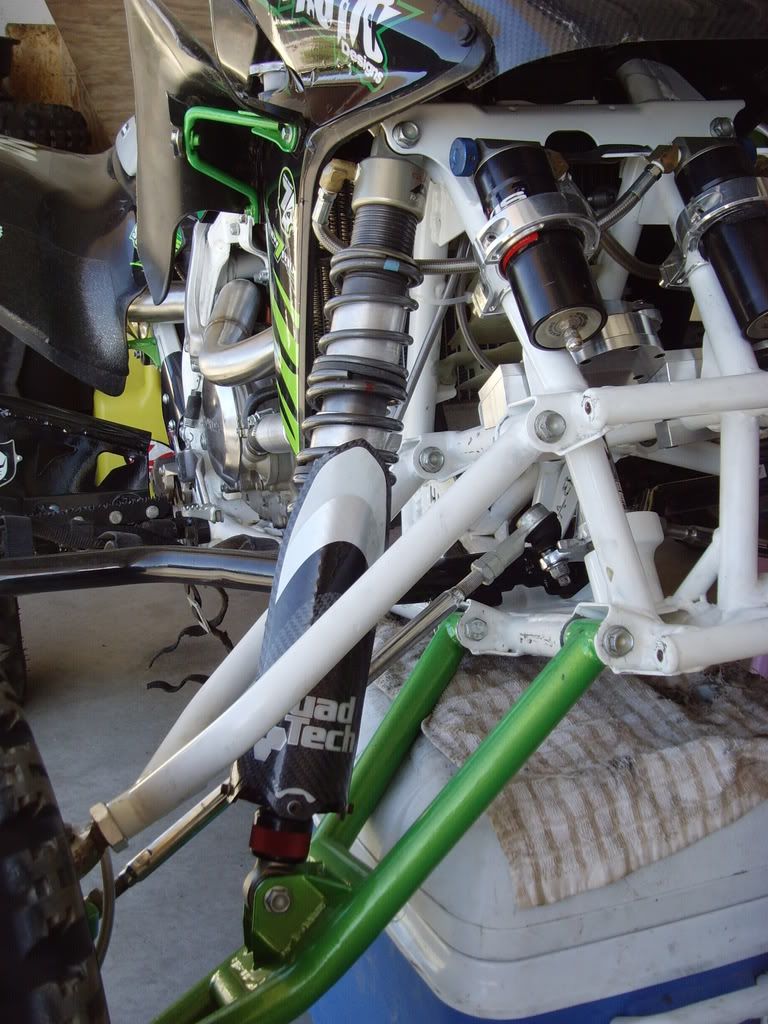 The new dune bike has few goodies on it now, it has the old motor from my MX bike. It will soon be reworked and hopefully I'll be competive in FSA this year. Kenz Head, HC2, 14.1 CP, but I have some other plans for it. I just bought a FCR for it and soon a Cold Fusion kit. I have a t-dub +4, new 21x?x8 8 haulers and thats about it. Its a build in progress and am just doing it out of old parts that I had from my previous bike. Heres what I have so far. I would like to get some shaws for it and run no link in the rear. I want to get a OOF pipe for it and a ti stem and bars.
Dont laugh, but I heard about this site in the dirt wheels. It's my "office" reading material